History of Mendon City, 1857-1916
Mendon is located seven miles west of Logan and five miles northwest of Wellsville. It was settled in 1857 by Alexander B. Hill and Robert B. Hill. William Gardner settled at Gardner's Creek, a suburb, two and one-half miles south of Mendon, which was afterwards known as Mendon Mill and was part of Mendon City. The first settlers were William Gardner, Robert B. Hill and Alexander B. Hill. In the spring of 1856 or 1857 Alexander B. Hill and Robert B. Hill, located farms just east and south of their cabin and near the northwest corner of Mendon City. Alexander B. Hill brought his young wife Eliza J. Wimmer, daughter of Robert Wimmer to reside there, but becoming discontented, deserted her husband, and returned to her home at Mill Creek or Cottonwood. This house was occupied till the "time of the move" in the spring of 1858 at the advent of the Johnston–Harney army. April 10, 1859 Robert B. Hill married a Margaret C. Gardner, and brought her and Charley Pinney, a 15-year-old lad, to live in the old home.
March 1, 1859 the following settlers moved into Mendon, Rodger Luckam with his two daughters, Mary, Susan, and Robert Sweeten his stepson, Alfred Atkinson and Charley Atkinson his brother, two Englishmen and their families, all from Mill Creek, arrived at where Mendon now stands. Following them in quick succession were James H. Hill, Isaac Sorensen and Peter Larsen, also from Mill Creek and James G. Willie from the eighth ward in Salt Lake, where he had served as bishop. John Hill Richards and his brother Hyrum Thomas Richards a lad of ten years arrived a few days latter. After planting some wheat and vegetables, the Richards boys commenced building a house of quaking-asp logs which were hauled or snaked from the banks of the "big sec" at where the hollow enters the southwest corner of Mendon. Isaac Sorensen commenced building a log house in the old fort at Mendon about the same time, but the Richards house was the first completed and used as a dwelling house. August 10, 1859, Jesse W. Fox Sr. a surveyor from Salt Lake City surveyed and laid out this "Old Fort." At this time the other pioneers were all living in their tents and covered wagons. Owing to hostility of the Indians at this time, very few women. [They] were taken to Maughan's Fort for safety and the greater number of men went there to stay also, but would return at intervals to work on farms. Robert Sweeten one of Mendon's first pioneers states that Mendon is "easily" the second oldest town in Cache Valley. He also states that on July 4, 1859 after the farmers at Mendon had all their crops planted and grain up and looking fine, that Robert Hill and Margaret Gardner Hill all drove to Maughan's Fort in a wagon where a dance was being held, and the people were dancing on split quaking-asp poles. Walter G. Paul was Mendon's first newspaper correspondent.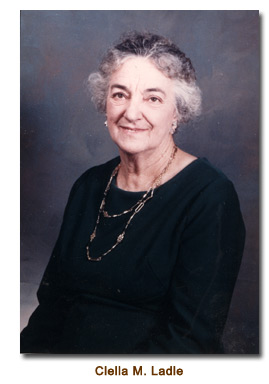 The Mendon people built the great dam in Gardner's Creek in 1861 to irrigate the land on the north and east. George Thurston built the Mendon Grist Mill in 1864 at Gardner's Creek.
In spring of 1859 Charles Shumway came to Mendon and took up farms, Charles Shumway was authorized to take charge of the public affairs of the new settlement which he did until his son, Andrew P. Shumway was ordained and set-apart as bishop of Mendon ecclesiastical ward on the 19th day of December, 1859. He served ten years.
Thick and fast other people were arriving at the Mendon Fort; Ralph Forester, William Findley, Charles Bird and William Bird, with their families, arrived from the Cottonwoods and Urnslow Farr, from Ogden, Jasper Lemmon, Abraham Sorensen and Nicolai Sorensen, all from Mill Creek and Andrew Andersen, from Salt Lake City, others were, Joseph H. Richards, John K. Richards and family, Alexander H. Hill and his wife, Jane Park, William H. Hill and his wife, Mary C. Sorensen, George W. Baker and Amenzo W. Baker.
In the winter of 1859-1860, James G. Willie, John H. Richards, Robert Sweeten and Isaac Sorensen went and chopped down long pine logs, with which to build a public house for a hamlet of Mendon, and other men went into the canyons of the west side of valley for the same purpose. The public house was 18 feet wide 24 feet long and served for worship, schools and recreation.
Once when Brigham Young, Heber C. Kimball and others church authorities were making a tour of Cache Valley, Heber C. Kimball and others suggested that the fort be named Mendon City in remembrance of Mendon City in New York State.
Mary Ann Sorensen, widow of Hyrum H. Hill and daughter of Abraham Sorensen and Marie Jensen, was the first child born in Mendon, born February 19, 1860. Matthew M. Forester, son of Ralph and Margaret Forester, born March 29, 1860 was second child born in Mendon. Alexander Park Hill son of Alexander H. Hill and Jane Park born September 20, 1860 was the third child born.
Early in the spring of 1861 a United States Post Office was established in Mendon and James G. Willie was appointed postmaster. In winter of 1860-1861, the first school was opened at Mendon and Amemzo W. Baker and Jasper Lemmon became the first schoolteachers, followed by Adam Craig Smyth and John Donaldson.
John H. Richards was the first one to be interred in the Mendon City Cemetery, September 30, 1861. In the spring of 1864 a town plat was surveyed by James H. Martineau and their families began leaving the "Old Fort" and moving onto their city lots of one and one-quarter acres each, eight of which form a ten-acre square. Until this time the people had been living in the fort, with one principal street running east and west, and a tier of houses on either side, which formed a fortification against the Indians.
Thomas B. Graham, father of Caroline Graham Hill and father-in-law of Archibald N. Hill, was born August 12, 1867 at Weymouth, England and came to Alabama with his father. He was killed by a grizzly bear on the Little Bear (Muddy) River, southeast of Mendon and Wellsville November 24, 1864. This was one of the historical events of Mendon and Wellsville.
In 1864 a stone chapel was built, which was 28 feet wide and 45 feet long. At a time of its completion, this chapel was considered to be the finest church in Cache Valley.
Mendon City Council, City Marshall, and Justice of the Peace were elected. George W. Baker was the first Mayor, and Joseph H. Richards the city Marshall. Ten years latter W. H. Richards was elected City Marshall.
In 1866, the settlers of Mendon commenced building a stone wall around their "Meeting House" as a means of self-protection against the wilily, treacherous Indians. This stonewall was six feet high, and enclosed about a acre of land. Bastions were built at the northeast and southwest corner, with portholes to guard each side of outer wall.
In May 1866, an Indian was killed at Mendon by some self-constituted person. No one knew who did the crime, but Brigham Young predicted; "The right hand of the man who slew that Indian would wither and become helpless, and that this man and his accessory to the crime would never prosper." This prediction was fulfilled.
April 1, 1869 a Co-operated Mercantile store was organized at Mendon with James G. Willie as general manager and chief clerk. Their motto was "Small profits and quick returns." In June 1866 a women's Relief Society was organized in Mendon with Elizabeth A. Willie as its president. The principal objects of this organization were to assist the poor, administer unto the wants of the afflicted, comfort those who were called upon to morn, and to do good unto the members of the church in general.
Andrew P. Shumway, May 10, 1869 was called on a mission to Great Britain, where he labored as missionary until August 16, 1871. Henry Hughes was ordained bishop in Shumway's place. Later he went on mission and Ralph Forester served as bishop during his absence.
December 19, 1872, the first railroad steam engine nicknamed "John W. Young" with its tender, ran into Mendon City on the Utah Northern Railway. December 22, 1872 the first railroad train, including one passenger car, one box car and a couple of flat cars, drawn by a steam engine, ran into Mendon City on the Utah Northern Railroad, and the children were invited to take a ride. Though the grasshopper scourge of last year had laid the farms in ruin around Mendon and through out the valley, yet the pest had not obstructed the railroad improvements; for the men and boys turned out with their picks, shovels, scrapers and teams and soon brought the steam whistle to their doors.
In the spring of 1874 the United Order was organized, established and put in working order at Mendon. They plowed, reaped and mowed their farms and did their threshing in common. Among the number who labored in this United Order were; Ralph Forester and his son Robert Forester, Robert Sweeten, Jarvis, George and Albert Baker, Peter and Isaac Sorensen, Andrew Andersen, Ole Sonne, Peter Larsen, Joseph Wood, Traugott Stump, John K. Richards and his four sons Joseph, Hyrum, Alexander and Daniel. Upon the return of Bishop Hughes from his Mission to Wales in the autumn of 1875 he resumed the office of bishop, Ralph Forester retired and the United Order ceased at Mendon.
December 30, 1875 the first Mutual Improvement Association was organized at Mendon, with John Donaldson as its president. October 25, 1877 the Young Ladies Mutual Improvement Association was organized at Mendon, with Larsine S. Richards as its president.
Henry Hughes held the office of Bishop at Mendon until April 16, 1900 at which he was released and John H. Anderson of Logan was ordained to this office and immediately assumed its functions. He also opened a small mercantile establishment but spent considerable time in managing his clothing store in Logan. After serving as bishop of Mendon Ward for three years John H. Anderson was released from this office and on April 26, 1903 Mormon Delbert Bird, son of Mormon and Emerine Gardner Bird was ordained and set apart as Bishop of Mendon Ecclesiastical Ward by Apostle M. F. Cowley. This office Bishop Bird held until April 11, 1920.
Mendon City located on the west side of Cache Valley, against the foot of a high narrow range of mountains and about seven miles due west of Logan, has the agricultural and streams of clear, cold crystal like water. The culinary water system, which was installed March 6, 1912, is among the best in the state of Utah. In the summer of 1915 the electric railway trains ran into Mendon and by a loop this railroad later connected up Mendon with all cities on the west, east and northern parts of Cache Valley and Idaho. The electric lighting system was installed at Mendon by Utah Power and Light in the summer of 1916.